Home About CandyShop GirlFocus CPG Girls love...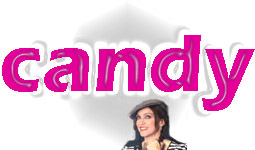 SHOP
Welcome to our new online store that focuses on all the cool Madonna memorabilia out there, plus fun girlie items you just can't live without. This week, we focus on fan favorite FanFire and their amazing list of Madonna items that you can still buy from her Re-Invention Tour and beyond! Pick these up today, and just so you know, I ordered concert tees from them, and not only are they quick, but the merchandise is a blast to get in the mail. I might not be able to resist another shopping run online here. Take a look and see what you like at fanfire!
| | |
| --- | --- |
| Red Hot Ritts fashion top (in red) only 24.95 - I remember seeing this one at the Re-Invention Tour but it was much more spendy. This one-off is a beautiful red with some great images, and would be fun to wear to the clubs! | Photo Button Set - 10.00 - One of the best packaged pin sets I have ever seen, and perfect for dressing up that Material Girl tee, so they see our gal in all her incarnations! |
Italians Do It Better babydoll shirt - 29.95 - Ok, every gal should have this one, if only to create that famous scene in the video! Get our your jeans, put this on, and go back to 1986!

Click here to order!
Express Yourself Cranberry Babydoll shirt - 34.95 - I just think this one is adorable and so unique. Again, a great price for this one!
Boy Toy notch top T-shirt - 24.95 - Where would we be without a shirt like this? This hearkens way back to 1984! You know you want it!

Click here to order!
Drowned World Camoflage Bandana - 7.95 - Combine the look of American Life with an official piece from the Drowned World Tour! And this price can't be beat if you missed it at the venue!
Re-Invention Tour Poster - 10.00 - Well, Madonna in her Marie Antoinette getup just shows us girls can be fashionable in any style! Show this one off proudly on your wall!

Click here to order!
Next Week -

Next week we look at the trend of Madonna fun purses!


Do you have a Madonna purse you want to show off? Send us a pic!